This Months News October 2013
Greetings!
Writer's block led to long service leave for our newsletter.  We have also been waiting for an upgrade to our website.  That is on the way and we are back.
CONQUER CANCER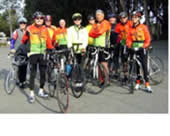 And now we are back I am asking you for money. On the weekend of 12 and 13 October 2013 I am riding 200 kilometres for the Chris O'Brien Lifehouse at RPA Charity to help conquer cancer. Its late notice but your support would be much appreciated.
I am riding in the Sunsuper Ride to Conquer Cancer a two day 200 kilometre cycling event that raises funds for cancer research and treatment.  All proceeds from the event go towards the construction of the Chris O'Brien Lifehouse at RPA which will be a world class cancer treatment and research facility providing integrated care to patients and carers. Cancer is something that touches all of our lives at some time. This ride is a way for me to play my part in conquering cancer.
Please make a donation to my fundraising account today https://sy13.conquercancer.org.au/site/TR?pg=pfind&fr_id=1113 (log in name Rob McCourt)
Thank you in advance for your generosity.
I will let you know how I go in the next month's newsletter.
REGISTER YOUR POOL
Got a dog?  You have to register it!  Got a pool?  Also need to register it!
Under amendments to the Swimming Pools Act swimming pools have to be registered by 29 October 2013. This can be done online at www.swimpoolregister.nsw.gov.au.
From 29 October 2013 authorised officers may fine pool owners if their pool is not registered. The fine is $220.00. If however your offence is referred to a court a maximum fine of $2,200.00 could be imposed.
There is no fee to register your swimming pool online.
Swimming pools include spa pools and portable pools. They do not include fish ponds if the fish pond has been designed solely or principally used as a fish pond.
THE DIFFICULTIES OF BUILDING
Most building contracts, at least by reference to the number of contracts, are domestic and involve a person experienced in the building trade and a householder. Most of the contracts which a householder will receive will require a deposit and a requirement for the balance of monies to be paid by progress payments. Disputes often arise.
Householders need to be careful that they do not leave themselves liable to payment of a disputed amount by losing their right to dispute.
A builder who has not been paid a progress payment can make a payment claim against the householder. In response the householder has to provide a payment schedule to the builder which indicates what payment the householder is prepared to pay and if it is an amount less than the amount claimed the reason for withholding payment.
If however the householder does not provide a payment schedule within the time required by the contract, or within ten business days after the claimant's claim is served (whichever is the earlier) the householder becomes liable to pay the claimed amount without argument.
Ten business days passes very quickly, particularly for a stressed householder who is both working and trying to deal with construction work.
The unpaid monies are then treated as a debt which if sued upon will almost certainly lead to a judgment against you. If you have a dispute in relation to a payment schedule do not let time run. Seek advice.
PORTUGAL FACTS

Sixty percent of United States citizens think that Portugal is a part of Spain. Australians also are relatively uninformed about Portugal and its place in history. The Portuguese empire lasted for six centuries. Its fleets reached as far as Japan and Australia. The Japanese word for thank you 'arigato' is based upon the Portuguese word for thank you 'obrigado'. It was the Portuguese who invented tempura. It was the Portuguese who took chilli to India.
Portugal's population is just under 11 million people. There are more Portuguese who live outside Portugal than live in Portugal. Approximately 15,500 Portuguese born live in Australia and another 46,500 claim Portuguese ancestry.
Two way merchandise trade between Australia and Portugal in 2011/2012 was 176 million dollars.  The balance of trade remained in Portugal's favour with exports amounting to 164 million dollars. The majority of exports from Portugal to Australia relate to motor vehicles, cork manufacturing, furniture, mattresses and cushions.
Australia has 223 million dollars invested in Portugal. In return Portugal has only 22 million invested in Australia.
PORTUGUESE REAL ESTATE
REAL ESTATE IN PORTUGAL IS STILL GOOD
Each month we will feature a property typical of the real estate for sale in various parts of Portugal.  If you are interested in buying property please contact us. We can help you through the process liaising with Portuguese agents and lawyers.
Real estate in Portugal is still good value and is likely to remain well priced while Europe struggles with ongoing economic issues.
Australians buying real estate in Europe six months ago would already have made ten percent on their investment on the currency exchange alone.
Portugal is full of buying opportunities.
Purchase of real estate by non-residents does not require authorisation by the Portuguese Government.  Purchase above a price of 500,000.00 Euros also attracts the benefit of a Golden Visa entitling the purchaser to residency rights.
If you are interested in purchasing property in Portugal then we have real estate and legal contacts in Portugal who can assist with the process of finding a property and the legal process of buying it.
Rents in good areas of downtown Lisbon can attracts rents of over 500 Euro a month reflecting returns of about seven percent. That's before the currency shift.
At the other end of the scale it needs to be understood that Portugal (and Europe) is not full of cheap properties. In Cascais multimillion dollar properties abound. The property below is on a golf course estate with a land area of 1860 square metres and a house size of 430 square metres. There is a garage for 4 cars. A pool and all mod cons and an independent 2 bedroom apartment within the grounds. At 2 million Euro it is still good buying. Cascais is Lisbon's Palm Beach or Portsea.
Each month we will show you a little more of what is happening in the Portuguese property market. Properties will include top end and bottom end as well as country homes and ruins to restore. Why do it in France when for half the price you can do it in Portugal.